Regular price
Sale price
$79.00 USD
Unit price
per
Sale
Sold out
The Portable O3 PURE Fruit Vegetable Washer and Ozone Generator utilizes the proven technology of O3 (ozone) bubbles to wash contaminants from the surface of the food. It's an organic & reliable solution to clean both air & water. The unit sets up in minutes on a wall, table, floor, or counter top and has a scratch resistant base. It's perfect for home or office use. Our GN 500 is highly portable and can be used in both the kitchen or bathroom. Bathroom applications include foot detox baths as well as relaxation therapy.
Although engineered for use in light ozonating liquids, the GN 500 is not designed to ozonate olive oil. Regardless of competing product claims, machines like these cannot fully ozonate oils and the pump life will be greatly reduced. Because of this, we offer our 
O3 PURE Ozonated Olive Oil 
which takes over three weeks to produce on commercial equipment.
The GN 500 comes with a an adjustable timer, full function remote, two sets of tubes and two stone diffusers. The multipurpose features of the O3-PURE Fruit Vegetable Washer and Ozone Generator make the unit a great appliance for every household. Our washer is slightly more expensive than other models, but has an upgraded ozone generator for greater product life, comes with a remote and is more durable than any other competitor on the market today.
Ozone is a naturally occurring trace element in the atmosphere and is produced during lightning storms (high voltage passing through the air). When a molecule of oxygen is bound via oxidation to a third oxygen atom, it becomes ozone. The O3 PURE Fruit & Vegetable Washer utilizes this same principal to produce ozone, but in a safe controlled environment.


Safety Assurance for use with food
FDA-Ozone Regulatory Status
FDA/CFSAN- June 26, 2001
"The FDA amends the food additive regulations to provide for the safe use of ozone in gaseous and aqueous phase an anti-microbial agent on food, including meat and poultry."
Final Rule published in Federal Register (21 CFR Part 173, Docket No. OOF-1482)

Examples of Air Treatment:


Removes smoke odors
Attacks dust and pollen
Removes mold & mildew odor
Eliminates food odors

Examples of Water Treatment:


Restores flavor & taste to food
Preserves freshness
Extends food life 
Removes foul smells
Cleans toothbrushes
Perform detox baths
Product Dimensions: 2.36 x 6.46 x 9.45 inches
Weight: 35.27 ounces
Power: 110V/60Hz, 18W
Share
View full details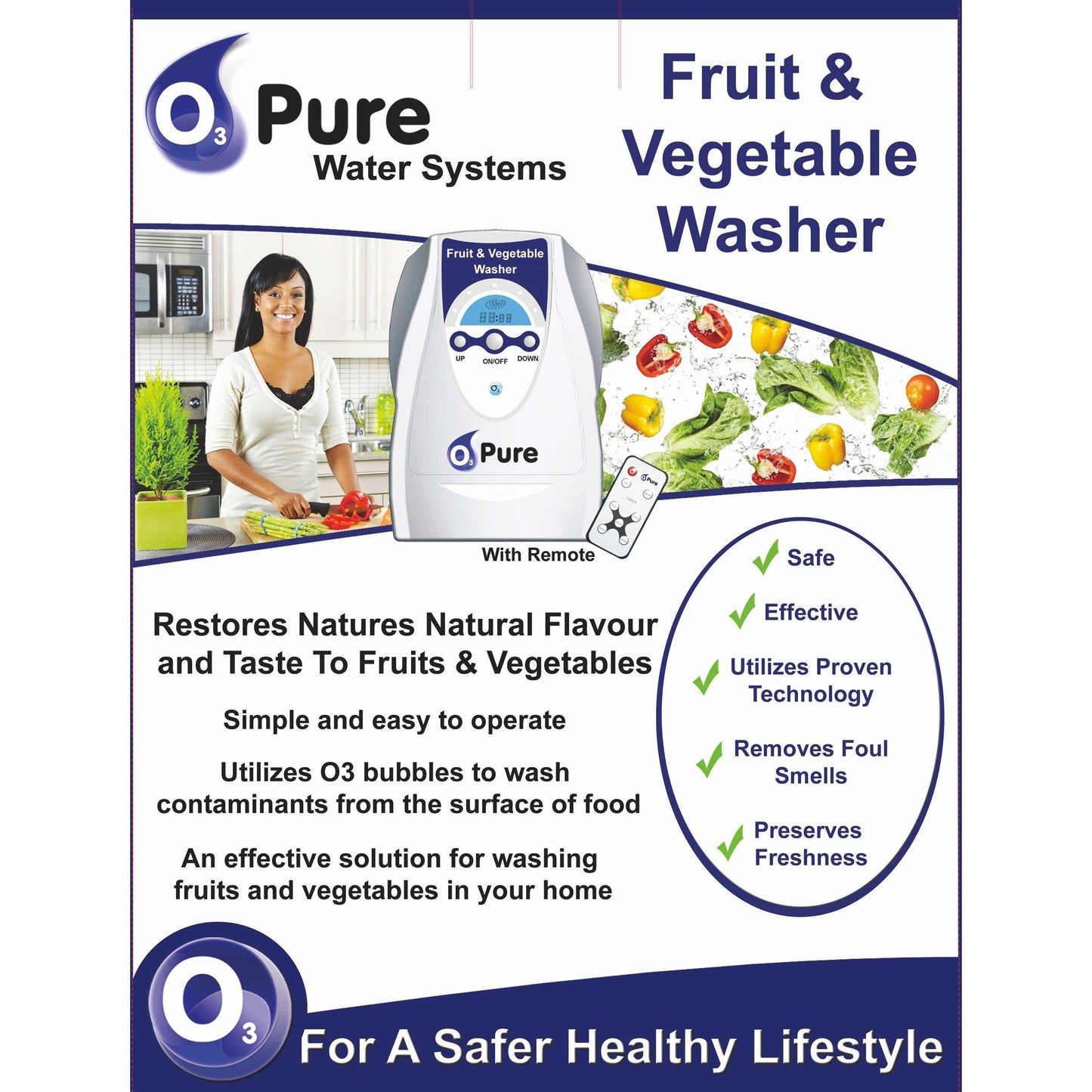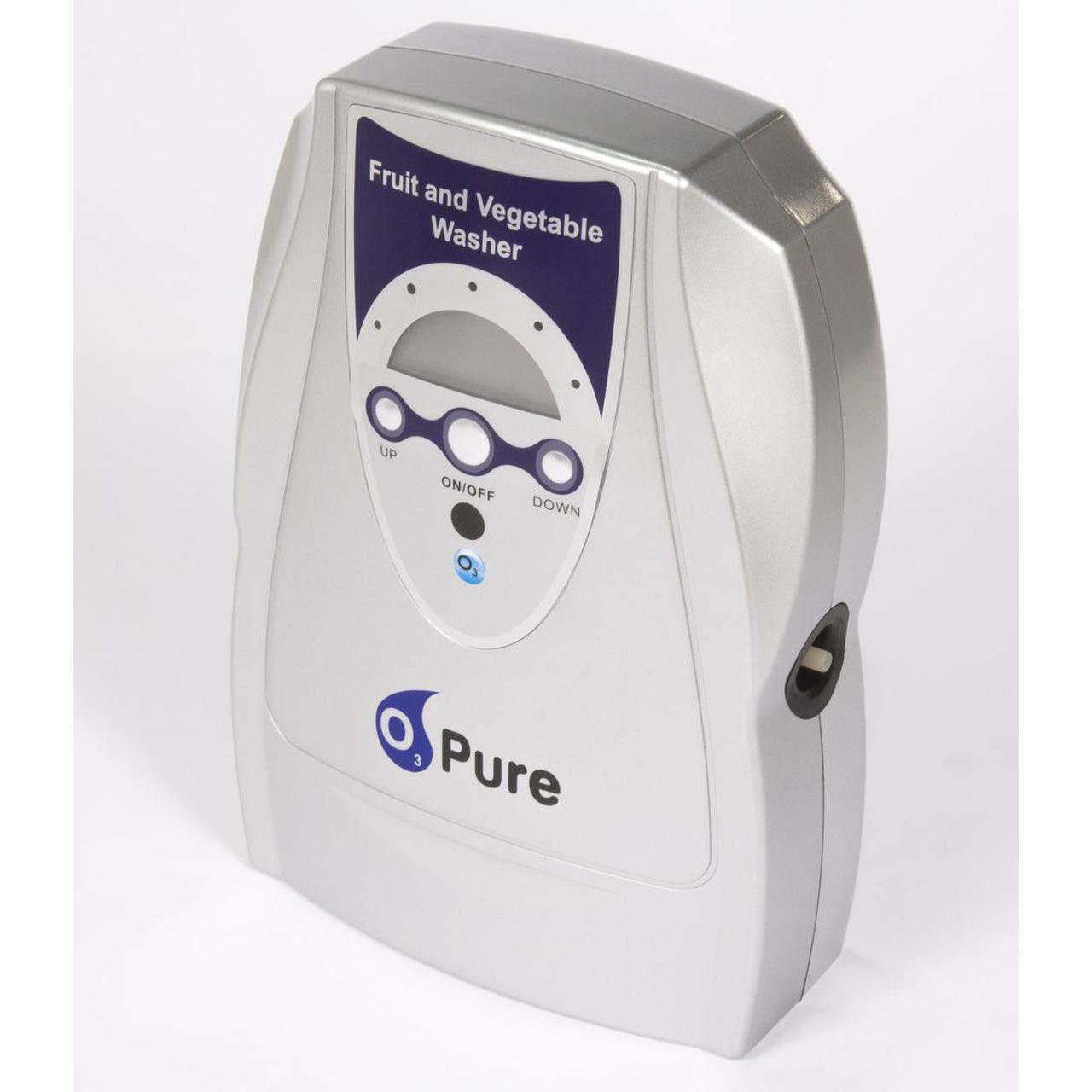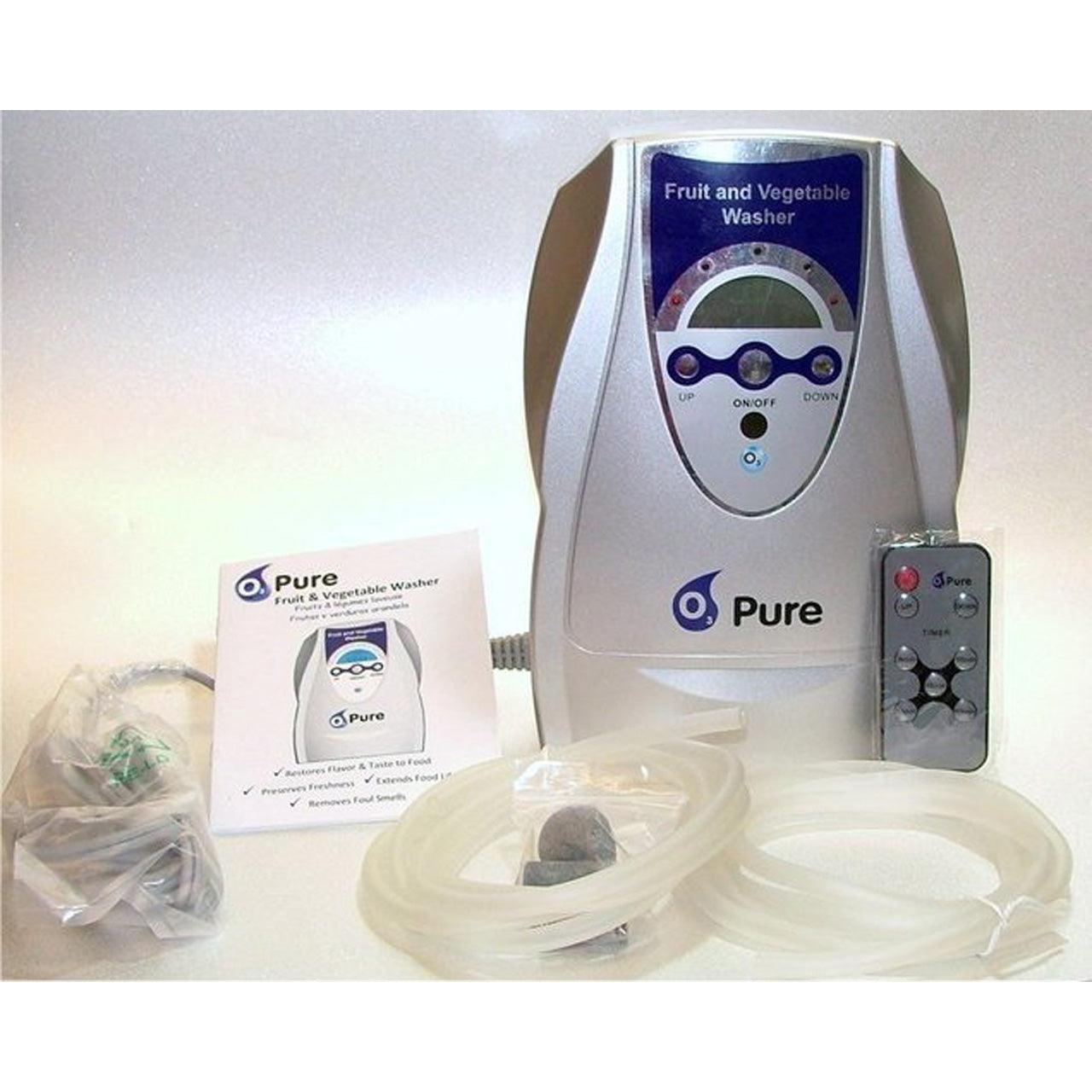 Another Great Product!
My dad loves these machines! He uses them for everything, so he has one upstairs and down. We purify our water with them, wash fruits, veges, & meats. He uses it to rinse his mouth, instead of harsh mouth washes. We LOVE OZONE WATER!! And we are so happy that we found the company! Thank You for the Super Fast Shipping ; )
My Dad Loves It!!
We bought several other brands of O3 water purifiers and they burned out within 6 months. We are hoping that this one will last. So far it is superior to the others we have purchased. My dad loves the remote! I have been satisfied with everything I have purchased from this company, so now we're trying another product.
Fast shipping and very competitive pricing!
Thank you Pure O3 Family!
O3 PURE Multi-Purpose Fruit Vegetable Washer and Ozone Generator
I love it! My grapes are so clean.
So far so good
We are using this mainly to wash vegetables and fruit. I've treated water and oil as well and it seems to work great. We also plan to try it in chicken, but we haven't gotten around to it yet.
Refresh
New Customer. Existing Customer...
Future Customer!
Excellent products. Life changing results. Currently being recommend to my friends and family! Enjoy!